DEFY GRAVITY WITHOUT LOSING YOUR LUNCH!
6th November 2019
Ever wanted to experience skydiving but not particularly keen at the
thought of hurtling towards the ground at 250km per hour? Luckily for
us sensible adrenaline chasers, Australia just scored a few state-of-theart indoor skydiving centres.
iFLY, the American extreme sports company, has arrive down under.
It's opened its slick-looking indoor skydiving centres across the
world and brought their revolutionary concept to Perth, Melbourne and
Brisbane!
The facilities comprise a centralised 14ft (3.65m) diameter-wide vertical
glass wind tunnel that creates a freefall sensation very similar to
jumping out of a plane (without the risk of actually jumping out of a
plane). There are be plenty of highly trained instructors to keep all your
anxiety attacks at bay; however, if soaring in a vertical wind tunnel isn't
your cup of tea, the centre also provides a swish viewing platform for
you to watch friends and family take to the skies.
iFLY welcomes flyers of all abilities, from ages 3 to 103. And don't
worry: you'll get to learn all about the basics of indoor skydiving before
you actually hop into the wind tunnel and say bye-bye to gravity. iFLY
will provide you with all the gear you need, so all you have to do is just
bring your responsible adrenaline-craving self.
Former Australian freestyle skydiving champion and CEO of iFLY
Australia, Nir Davidson is behind the 15 million dollar facility. He says
you don't have to be fit or fearless, with specialist instructors on hand to
guide users through the process.
"The goal of iFLY is to get people of all ages and abilities up in the air
and having a great time, including those who may be unable to
participate in traditional skydiving."
"We've had schools coming in for unique science excursions, hen's and
buck's parties, corporate events, and children's birthday parties, but
mostly it's parents looking for a novel experience for their kids."
"I was a professional skydiver and I wanted to make the feeling of
jumping out of a plane accessible for everyone. What we do is mimic
skydiving, simulating the sensation of free falling at 200km/h.," says Nir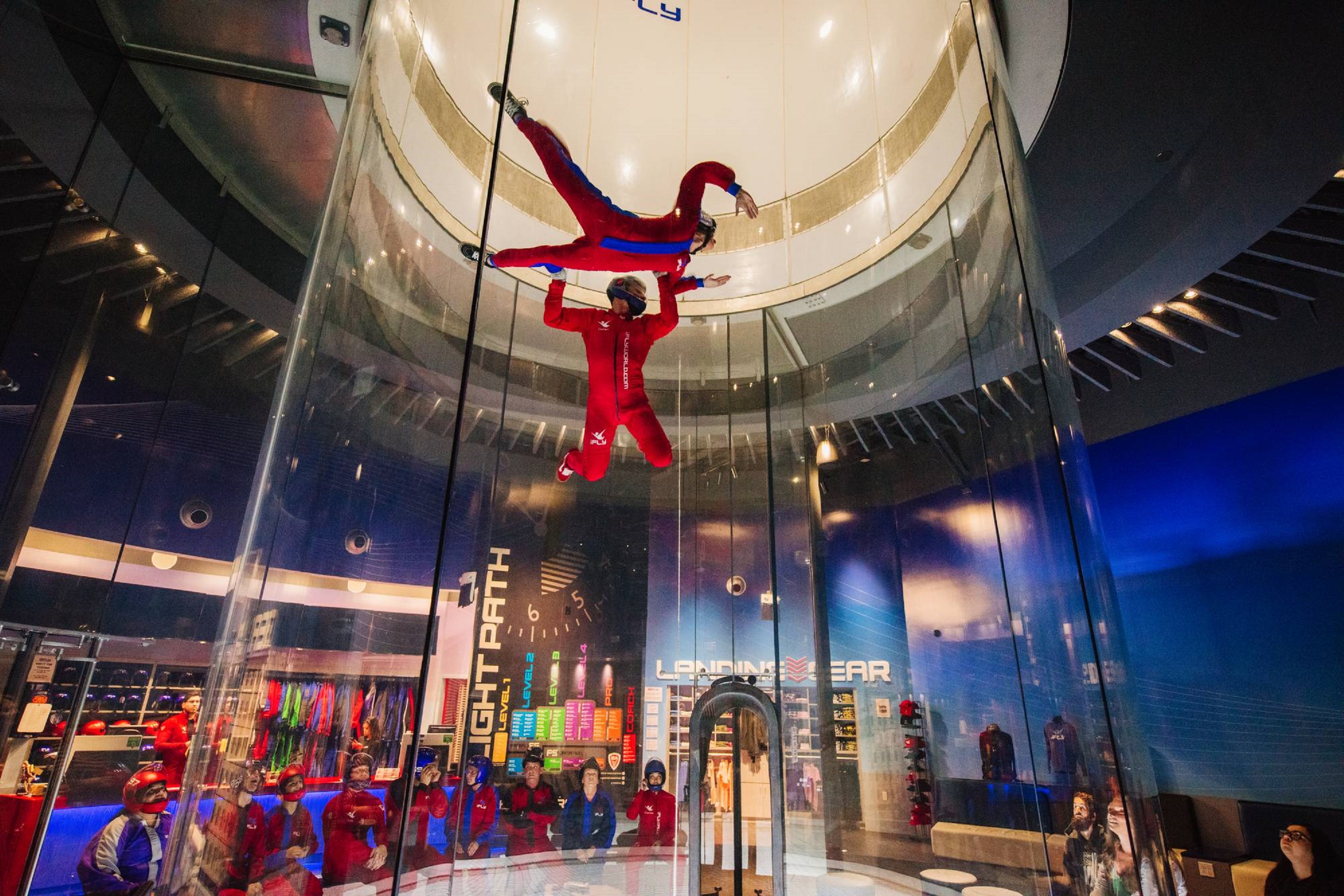 Back