Aussie Kids Birthday Parties Hit New High!
8th November 2019
It's the birthday party that friends and family will remember for the
rest of their lives! Flying!
Forget a jumping castle or traditional party games, in 2019 kid's
parties are stepping up a notch!
The indoor skydiving experience iFLY uses a specially designed wind
tunnel to propel people above the ground, for the closest sensation to a
free fall without the need for a parachute or plane.
Former Australian freestyle skydiving champion and CEO of iFLY
Australia, Nir Davidson is behind the 15 million dollar facility. He says
you don't have to be fit or fearless, with specialist instructors on hand to
guide users through the process.
"The goal of iFLY is to get people of all ages and abilities up in the air
and having a great time, including those who may be unable to
participate in traditional skydiving."
"We've had so many children's birthday parties here – it's such a thrill
and everyone says it's something they will remember forever! The best
part is you can celebrate your 3
rd
birthday or your 103
rd
birthday at iFLY
with us!," said Nir Davidson, iFLY Founder.
Everyone in the birthday group will have an awesome flying
experience with personal coaching from a world-class bodyflight
instructor.
"Turning 7 was the best time of my life. To have all of my friends
come and fly with me was something I will never forget," said Chloe
Law.
iFLY birthday parties are perfect for kids, teens, and adults, and
can accommodate groups both large and small.
Nir Davidson discovered the concept in the U.S. six years ago and
brought it to Australia recently.
"I was a professional skydiver and I wanted to make the feeling of
jumping out of a plane accessible for everyone. What we do is mimic
skydiving, simulating the sensation of free falling at 200km/h.," says Nir.
Spectators are also welcome. For those not quite ready to spread their
wings, they can watch all the tricks and tumbles inside the 360-degree
glass chamber, from a viewing platform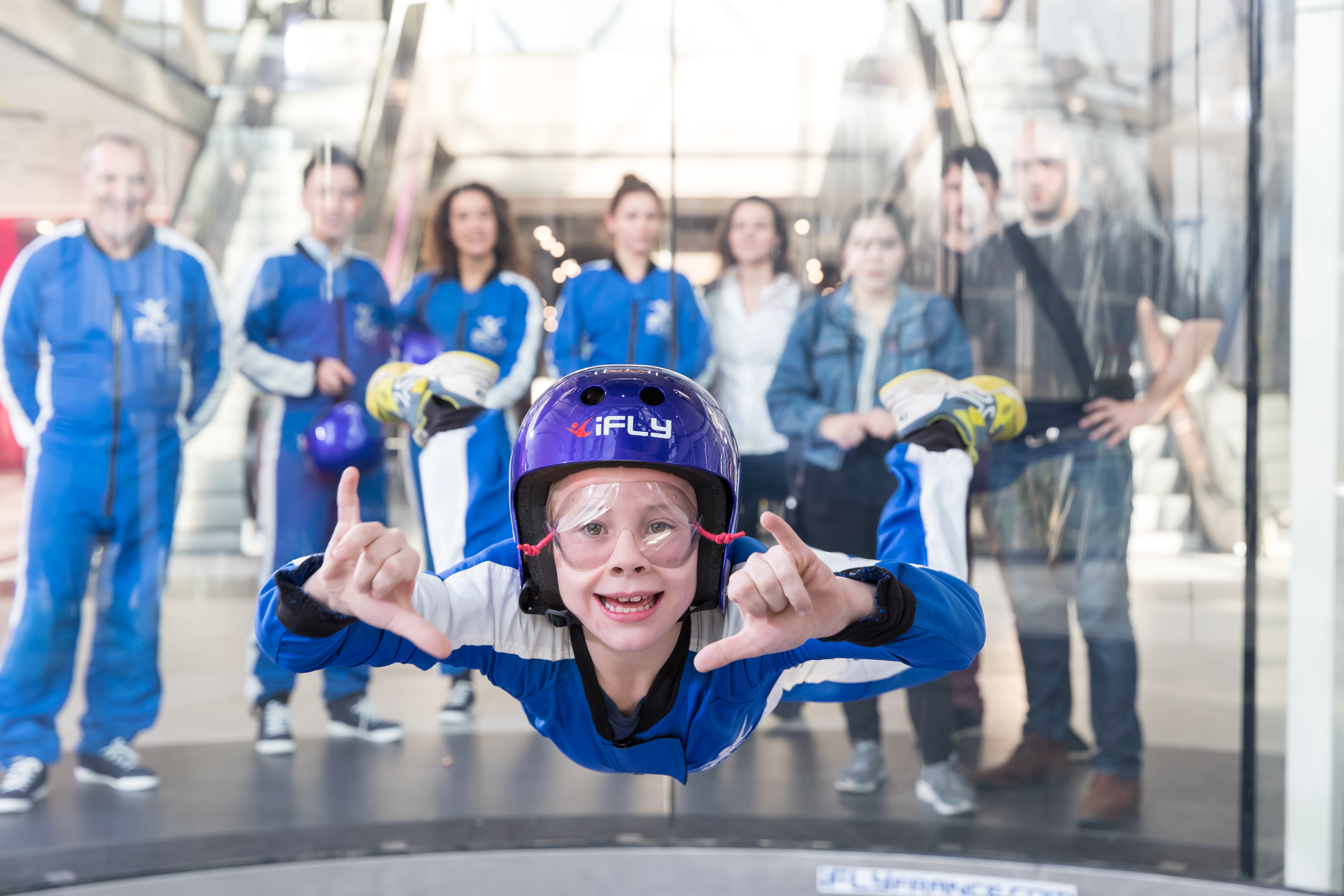 Back