The ultimate adventure for your team this Christmas!
17th November 2021
With many of us working remotely this year, there's never been a bigger need to bring the team together and go all out for your annual office Christmas party!
When you host your event at iFLY, your employees will have the time of their life and feel incredibly inspired. The excitement of flying encourages team bonding in ways that few experiences can!
With the wind tunnel being fully glass with a 360 degree viewing area, anyone who prefers to join in on the action as a spectator, rather than a flyer, will still be able to enjoy they show and cheer everyone on from front row seats around the tunnel.
We have awesome deals on our
Private Group
package this year, offering a fully private session with 2 unforgettable flights each for up to 16 people
Downunder (Sydney-West):

SAVE $300
when you purchase a Private Group package before 25.12.21 and fly any date until 31.01.22*
Gold Coast:

SAVE $100
when you purchase and fly a Private Group package before 17.12.21*
*See T&C's here
Not only will it bring the team together but is sure to blow them away and leave them on the ultimate high to close out the year!
IFLY SYDNEY - BOOK NOW
IFLY GOLD COAST - BOOK NOW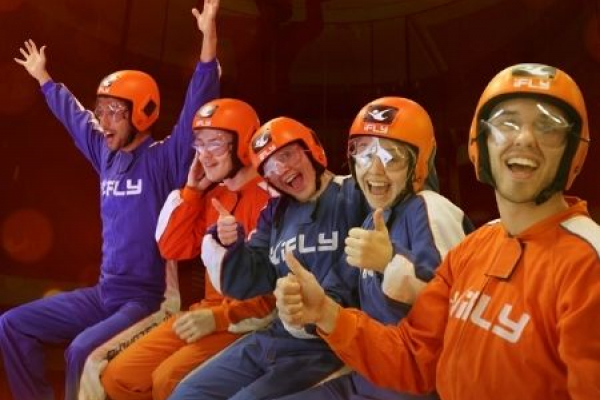 Back