Sydney Weekender: Penrith iFLY & Cables
30th November 2021

We were thrilled to have Sydney Weekender resident iron-woman, Candice Warner, at iFLY Indoor Skydiving in Penrith.

Instructor Kyle Chick teaches Candice the belly position for flying and gives an indoor flight experience to remember.

From the minute you enter the tunnel, gravity lifts, and you're flying!

The Sydney Weekender is all about encouraging people to discover new and exhilarating experiences that will sweep you off your feet - so it only seems natural to showcase how your family and friends can soar with indoor skydiving.

In this episode, the Sydney Weekender show that age and disability are no barriers to flyers. As young as the age of three and up to one hundred and three have taken the plunge at iFLY.

Will you be next?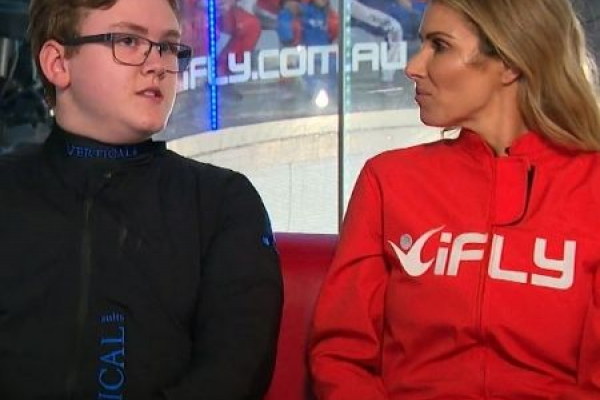 Back