5 REASONS TO GIVE THE GIFT OF FLIGHT THIS CHRISTMAS!
26th November 2019
Make your Christmas gift unforgettable by giving your loved one the opportunity to fly this Christmas!
Here are 5 reasons why this is the most memorable, unique gift!
Anyone aged 3 to 103 can fly, which means your gift is covered for mum, gran and that uncle that you never know what to buy for! Everyone will be blown away with the opportunity to fly.
Experiential gifts last a lifetime. You will never forget the feeling of flying, but that pair of socks and tea towel will eventually end up deep in the cupboard.
iFLY is available to all abilities, so even if you're wheelchair bound you can experience flying!
It's something different. We guarantee that this gift is like no other any of your family members have received! Brownie points for originality!
It's exhilarating! No doubt your gift recipient will have the time of their life, and may even face their fear of heights!
BUY AN iFLY VOUCHER NOW
A unique gift perfect for first time flyers! Valid for 12 months.
Can be redeemed at iFLY Brisbame Melbourne & Perth.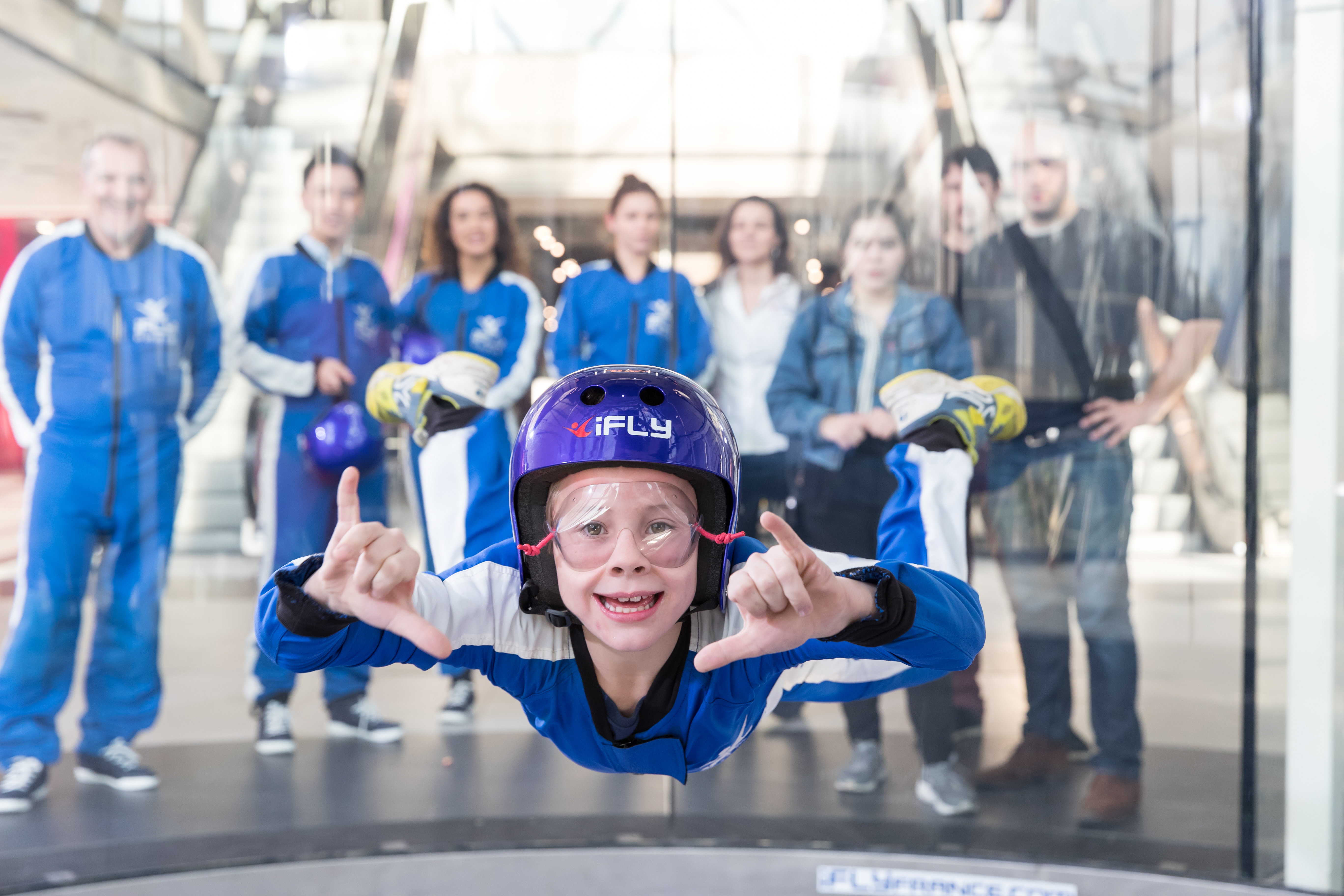 Back