The Newest Sport for Your Little Superhero in the Making
11th February 2021

Are your kids always on there phones, keepin' up with the lastest Tik Tok trend and you want to get them out of the house?

Well you're in luck.

Indoor Skydiving is the lastest and greatest sport for all ages where kids can become superheroes and maybe even a world class athlete!

Our Junior Flight Club is starting up for 2021 and we have vacancies for your children. Junior Flight Club runs weekly along side the regular school term (so your holiday plans won't be impacted).

Indoor skydiving is an awesome sport for kids of all ages for building confidence, body awareness, strength, coordination, team building and decision making.

Amy Watson started indoor skydiving for her 9th birthday party and shortly after joined Junior Flight Club. Now, Amy Watson is the Junior Freestyle World Champion for indoor skydiving! Check out Amy's Audition for Australia's Got Talent below.



We can't wait for Indoor Skydiving to become an Olympic sport for our young shredders (shredder is what we call people who are great at flying in the tunnel) just like Amy to represent Australia.

We welcome kids from 6 years old to 16 years old for 5 minutes of flying each week, with coaching.

Kids can also get more flight time as they learn to fly with others and share the tunnel together.

Tuesday and Wednesday sessions run at 6pm and Sunday session run at 10:30am.

Try the sport our for $79 on weekday session or $89 on weekend (save $20 per session when you book the whole term).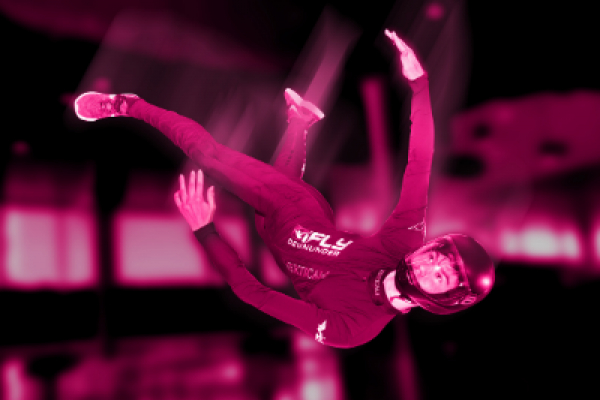 Back