Love is in the Air
7th February 2021
Okay, so you have the flowers ready, dinner reservation made and a slight hit of nerves.
Now it's time to pop the big question.
Are you ready to fly?
Here at iFLY, love is truly in the air and we adore helping celebate love.
From long term partners to first dates, flying is a unique, surreal and incredible experience to share with your Valentine. Although, if you're coming on a first day, be ready to see them drool and some serious helmet hair.
We have a great Valetine's Day package this year, offering two flights each for two people for $169 at iFLY Downunder (Sydney West) and $149 at iFLY Gold Coast.*
*See T&C's
here
.
Both Penrith and Gold Coast venues are in convenient locations with laods of restaurants, bars and dessert places nearby, so your night is sorted!
Are you ready to FLY?
Buy Now Gold Coast
Want to have your heart melt? Watch our favourite proposal ever!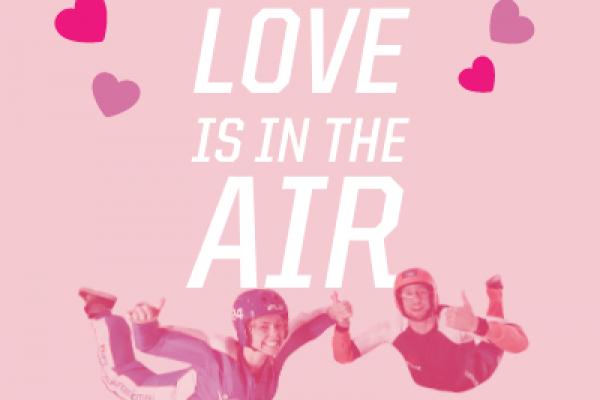 Back